Sunday, October 16, 2022 / by Ira Miskin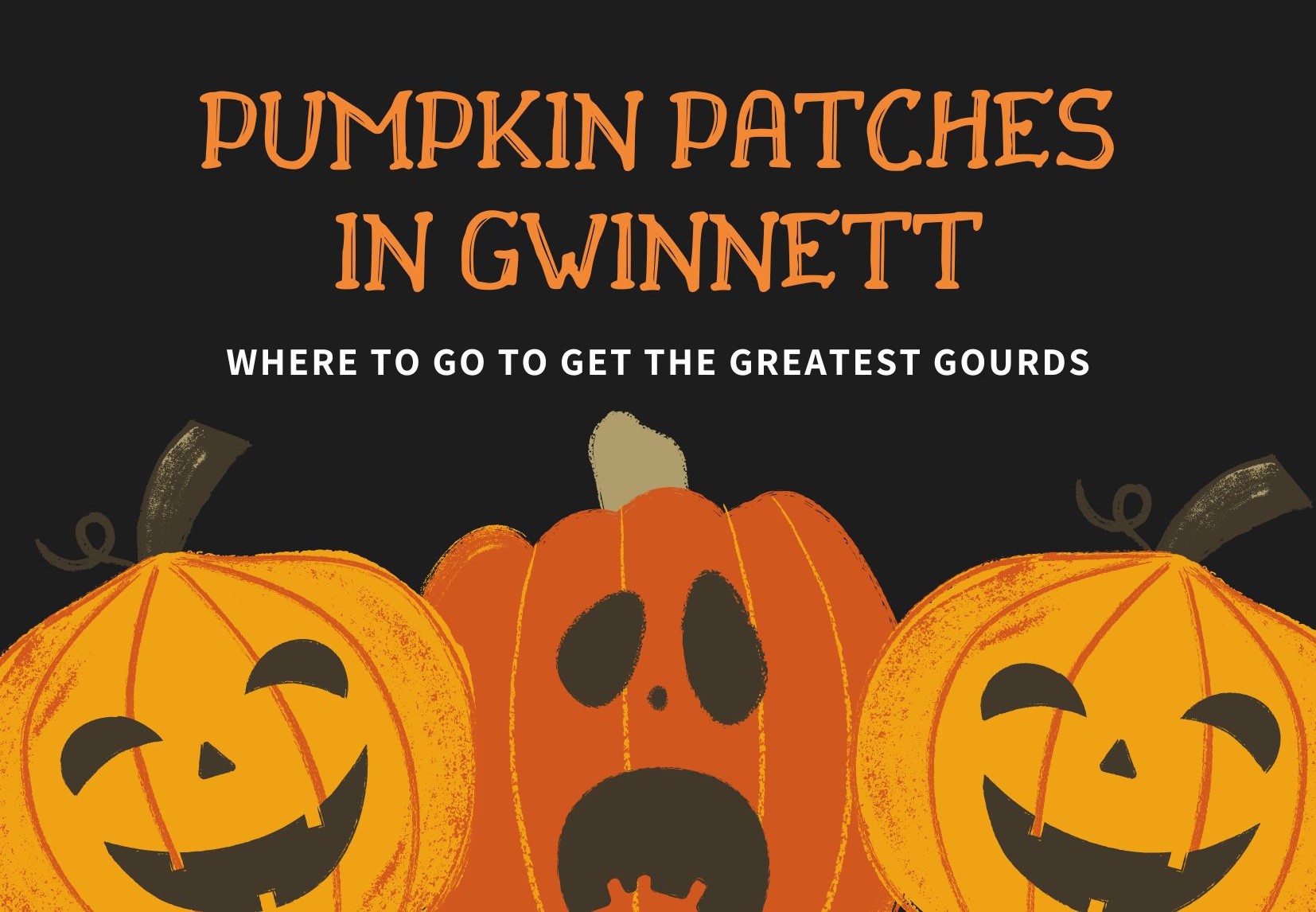 COURTESY OF GWINNETT MAGAZINE:
Halloween is nearly here. Need a pumpkin to carve or to bake a pumpkin pie?
It's the Great Pumpkin, Gwinnett!
What's your annual pumpkin tradition? Will it be carved into a spooky face or painted with a funny picture? What's your plan for the seeds? Toasted or roasted? Will you be making a pie? Whatever you do with your gourd (which is actually a fruit), you've got to pick the perfect one first!
Buford Corn Maze: 4470 Bennett Rd, Buford, GA 30519
Randy's Pumpkin Patch: 1460 Lawrenceville Hwy, Lawrenceville, GA 30044
Washington Farms: 691 Hog Mountain Road Bogart, GA 30622
Uncle Shuck's: 125 Bannister Rd, Dawsonville, GA 30534
Jaemor Farms: 5340 Cornelia Hwy, Alto, GA 30510
Burt's Pumpkin Farm: 5 Burts Pumpkin Farm Rd, Dawsonville, GA 30534
Warbington Farms: 5555 Crow Rd, Cumming, GA 30041
Local grocery stores, superstores and farmer's markets are a good place to check for the perfect pumpkin as well. And you can buy the rest of the pie ingredients while you're there!