Friday, June 24, 2022 / by Ira Miskin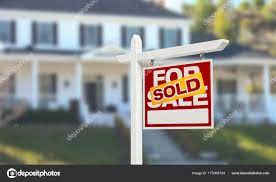 WHILE MOST OF THE CONVERSATION ON THIS PAGE IS ABOUT BUYING AND SELLING HOMES, in complicated economic times, for some of us, KEEPING OUR CURRENT HOME while facing financial difficulties is a critical point. Here's an article published by David Jackson, MBA with some valuable tips. You may never need this information but may know someone who does.
WE ALL HAVE ASSETS.. Some of us have large assets, others have small assets – but we all have them. And while every asset has some intrinsic value, there's no asset more important or emotional than your home.
In bankruptcy, you need to do everything you can to protect it.
Chapter 7 vs. Chapter 13 Bankruptcy
Bankruptcy is a significant financial step. It also has real-world ramifications on practical parts of your life, including where you live. It can impact your emotional health, mental well-being, and, of course, your finances.
For homeowners, one of the first questions is: How can I keep my house? The answer, unfortunately, can be a little complicated. A lot of it depends on (a) the extent of your debt, (b) the kind of debt you have, and (c) the type of bankruptcy you file.
While it depends on several factors, the good news is that bankruptcy can allow you to keep your home by keeping foreclosure at bay. Remember that the entire bankruptcy system exists to protect you, the debtor, and keep you from ending up on the street. The way the rules are written, they actually want you to keep your house. However, there are scenarios where you have no choice but to give it up.
CHAPTER 7 bankruptcy is often referred to as "total bankruptcy." Under this approach, most (even all) of your outstanding debt is wiped away. This usually requires you to sell/liquidate some of your personal property to help pay back this debt. Having said that, many of your debts will be forgiven outright, with a few exceptions.
CHAPTER 13 bankruptcy, which is the other common option, acts like a repayment plan. In other words, the debt isn't getting wiped out as much as it's getting restructured so you can get back on track. Some debts will still need to be paid in full. Others will be cleared. And some debts will require a partial repayment. It's all based on what you can afford.
KEEPING YOUR HOUSE IN CHAPTER 7 BANKRUPTCY
In Chapter 7 bankruptcy, most/all unsecured debts get liquidated and cleared. This includes personal loans, credit card debt, and anything else that isn't attached to an actual asset (like a house or car). This typically clears up enough room in your monthly cash flow to make it easier to pay things like your mortgage. As a result, you'll most likely be able to stay current on your house payments and avoid losing the house. (However, if you still can't make payments, you'll eventually lose your home to foreclosure as anyone else would.)
"While the good news is that your home can't usually be taken in a Chapter 7 bankruptcy, you do need to be mindful of selling your property," bankruptcy attorney Devin Sawdayi explains. "If you liquidate it and don't buy another house, that cash can be taken as part of the bankruptcy."
You can increase your chances of protecting your house in Chapter 7 bankruptcy by doing your best to stay up to date on mortgage payments or that you can make your mortgage payments on time after unsecured debts are moved out of the way. You can also negotiate with your lender before filing for bankruptcy to get a loan modification that works for you.
KEEPING YOUR HOUSE IN CHAPTER 13 BANKRUPTCY
Chapter 13 bankruptcy is a little more straightforward (when it comes to your house). It's intentionally designed to allow you to keep your home. Under this approach, you, your bank, and your creditors all agree on a repayment plan of three to five years. During this time, no assets are sold off. And as long as you complete the payment plan, all unsecured debt gets discharged at the end.
If you're currently behind on your mortgage payments, your Chapter 13 repayment plan will account for this and give you a clear path to catch up over the next three to five years. (Though, you'll also be required to make your standard monthly payments during this time.)
ADDING IT ALL UP
The good news is that you don't have to lose your house in bankruptcy. In fact, bankruptcy is one of the few things that can actually help you keep your house when you're in financial trouble.
To ensure you get maximum protection, be sure to hire a bankruptcy attorney who can walk you through your options and be an advocate for you and your family during this stressful process.
FOR MORE INFORMATION ABOUT BUYING OR SELLING A HOME IN BANKRUPTCY CALL DIRECT: 770-672-7832